Church Staff
Church Staff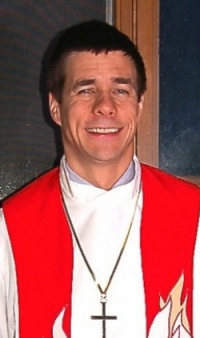 Dr. Kevin Tiaden
Pastor
Email: Pastor.Tiaden@berealutheran.org
I had the privilege of joining the Berea family as pastor on March 16th, 2014. I have served our Lord in several churches and been the called pastor in Wichita Falls, TX., Council Bluffs, IA., and Wrenshall, MN. I grew up in Blaine, MN. It was while I was serving in Council Bluffs that God blessed me in allowing me to meet and marry my beautiful bride, Kathleen. During our time there our son, Alex, was born. Soon to come after our move to Texas were Patricia and Sophia. Kathleen is an attorney and was the managing attorney at Legal Aid of Northwest Texas until our move to Minnesota.
I first felt the call into the ministry in 8th grade confirmation class. During one class the pastor asked who might be considering a church work career and I stood up. I still do not know all the reasons why I stood up that day, but God has directed and guided me in that direction ever since.
While I love the ministry of our Lord, my favorite times are when I have the opportunity to share the Gospel message with those who do not know of the gift Christians have been given. Being there and seeing the Holy Spirit create faith is an incredible joy.
During my time away from Berea I enjoy time with the family, playing various sports (hockey, soccer, skiing, etc.), study time (I recently completed a Doctor of Ministry degree), and working around the house. My current favorite Bible verse is:
"By this we know love, that He laid down His life for us, and we ought to lay down our lives for the brothers."
(
I John 3:16
)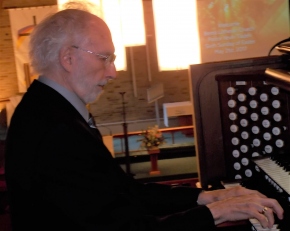 ---
Paul Cordes
Music Director

Paul's journey to becoming Music Director in the fall of 2016 at Berea began with his birth and Christian Baptism in Saskatoon, Saskatchewan. His father was an LCMS missionary for the deaf for 35 years, and then became a Lutheran Social Services chaplain serving over a dozen nursing homes monthly until his death at age 80.

"By the grace of God," Paul followed in that tradition: after 10 years of Lutheran school teaching, he chose to focus on being a church musician playing organ and directing choirs in San Francisco and St. Louis. During those years, he was gathering graduate level credits in choral directing and organ, culminating in a Master of Fine Arts in Church Music at the University of Minnesota.

Paul and his wife, Ruth, now live in southwest Saint Paul. Berea is the eighth congregation Paul has served as a church musician since his bachelor's degree, and (they hope) the last one before retirement.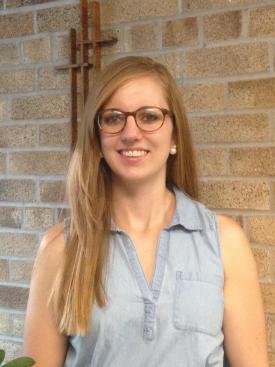 ---
Paige Fladland, DCE
Youth and Family Ministry Director
Email: beforeandaftercare@berealutheran.org

Paige was installed Sunday, August 5th. She will be spending about 2/3 of her time directing Berea's Before and After School Care program, and 1/3 with other youth and family ministry activities.

Paige grew up in the North West corner of Indiana. She attended Concordia University Chicago to become a DCE. She did not always want to go into ministry but felt the calling while she attended the National Youth Gathering as a youth participant. After finishing her program at CUC she received her first call to serve at St. Paul Lutheran Church in Garner IA. She served there for three school years. While she served at St. Paul she also started her master's program. She plans to finish her MA and graduate in May of 2019.

Paige met her husband Derek the last month of her internship in North Dakota. Derek and Paige were married on July 20, 2018. Derek is a firefighter in St. Louis Park, MN. Derek and Paige enjoy traveling, being outside, and trying new breweries.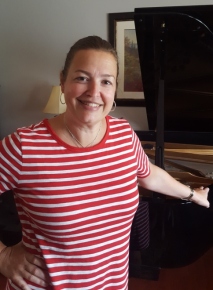 ---
Kerry Murphy
Choir Director

Kerry grew up in Bloomington and, after college in Iowa, moved with her husband to North Carolina. They returned to Minnesota when her husband left the army; she's been with Berea's music department for over 15 years.

During the week she teaches piano out of her home studio and enjoys arranging music for herself and her students. She also loves accompanying all types of musicians.

She lives with her husband and two kids in Shakopee. In the winter she loves skiing and in the summer she enjoys time on their deck or in their pool relaxing. At any point you can probably find her reading…and, of course, playing her piano (lovingly named, "Henry").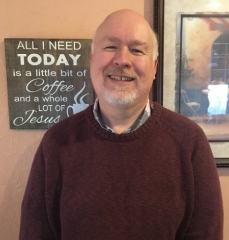 ---
Allen Petersen
Parish Administrator
Email: office@berealutheran.org

Allen's will probably be the first face you see when you stop in the church office. Growing up, he attended Trinity First Lutheran, went to the original Minneapolis Lutheran H.S., and then to Dunwoody Institute, graduating from the Printing and Graphic Arts program in 1984. After working for 25 years in the printing field, the recession of 2009 caused a job- and soul-searching opportunity. Combining a few job and life experiences, he started a second career as the part-time Administrative Assistant at Hope Lutheran in south Minneapolis. Shortly thereafter, he also added the part-time position of Building and Property Administrator at Mt. Zion Lutheran, where he is a member.

When Allen's not in the office, he's probably spending time with his wife, Joleen, or his kids - Emily, Eric, and Hannah - getting some coffee, or equally as likely, watching some sort of sporting event, either in person or on TV.

Favorite Bible verse: "For I know the plans I have for you," declares the LORD, "plans to prosper you and not to harm you, plans to give you hope and a future." (Jeremiah 29:11)

---
HaeKyung Thompson
Community Outreach Director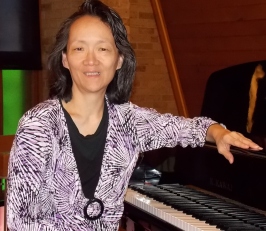 ---
Penny Voxland
Music Assistant

Penny has lived in the Twin Cities area since 1983. She started playing the piano before she could read, and started taking piano lessons at the tender age of 5. She received her Bachelor's Degree in Psychology, in 1986, from Northwestern College, in St. Paul, MN. She also graduated with a minor in music. "I always wanted the formal training, to go along with the life long love and passion I had for music."

Penny has been involved in music ministry for over 30 years. For many years, she served in lay music ministry, in various leadership roles. Prior to serving at Berea, she served as the Director of Worship Ministries at South Suburban Evangelical Free Church, in Apple Valley MN.

In addition to playing piano, Penny also sings, and leads our Contemporary Worship Service here at Berea.
Penny resides in Burnsville, with her 2 sons. While music is one of her greatest loves, another of her favorite past times is watching football!!

"I am thankful to the LORD for giving me the opportunity to serve here at Berea. I am thankful for the musical gifts and talents with which He has entrusted me, and my prayer is that I always strive to bring Him the honor and glory, and in addition to equipping and encouraging the saints here."